Company News
Printed Shadenet Solutions for Scaffolding Towers
Scaffolding wraps are known as a great way to protect people and assets on building sites, but they can also be used for brand building using printed shade cloth. Buying equipment that provide more than one service is a great cost-cutting strategy, that will optimise the use of your company budget, saving you time and money. Printed shade cloth is a tried and tested form of branding which has become popular on construction sites (and for other industries) across the globe. Printed Shadenet Solutions can help you tap into the power of branded shade cloth used as scaffolding wraps. 
Construction companies ouse printed shade cloth scaffolding wraps to grow brand awareness amongst their potential customers, as well as portray a neat, professional image. Construction companies brand their your vehicles, machinery and equipment for the same reason, so branding your scaffolding wraps with distinct and recognisable logo gives your company brand a presence at job sites and extends as far as it is visible to both traffic and pedestrians.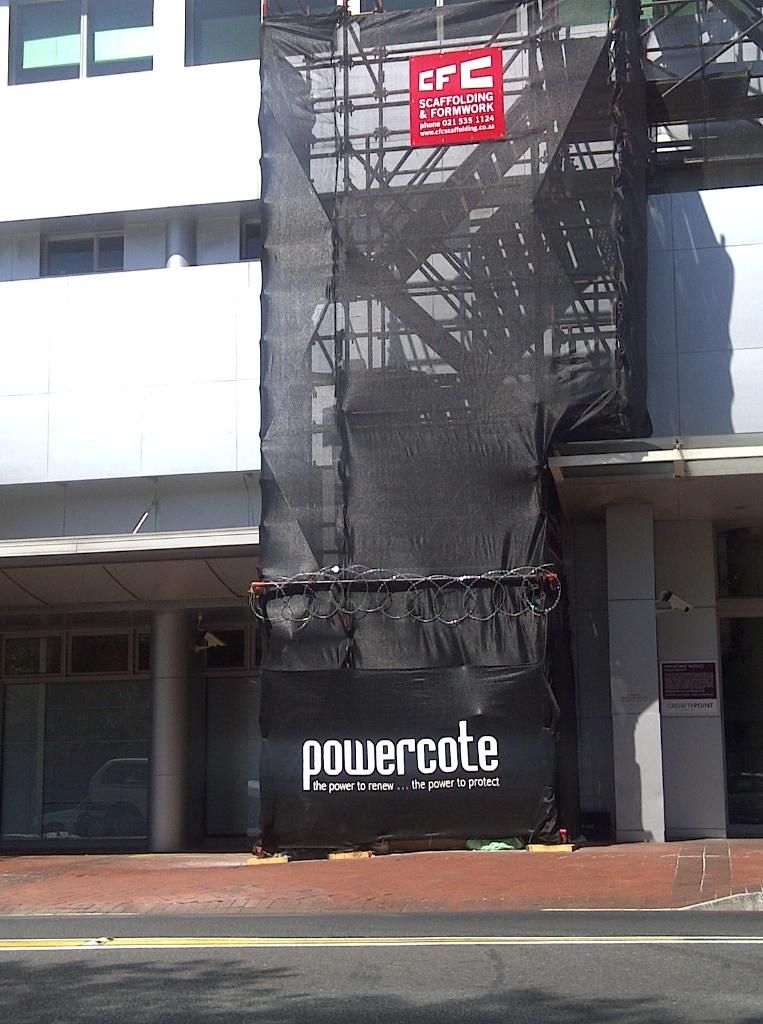 Local, regional and even national brand identity with a uniform logo and color scheme makes your sites and thus stand out from competition who do not do this. Scaffolding towers are usually very tall and so can be seen by many people, so if you have the only branded tower in town, it will start to seem like you are either the only construction company or rather the best, most professional construction company.
Branded shade cloth from Printed Shadenet Solutions when wrapped around scaffolding towers will be the most visible advertising possible and simultaneously create shade and wind protection for workers. And you do not have to worry about strong winds or wet conditions as the durable HDPE (high density polyethylene) material they use is super strong and does not rot or mould in prolonged damp conditions - giving you a product that can be reused many times over.
If you are interested in using branded shade cloth for scaffolding wraps on your construction site or other outdoor event then visit the Printed Shadenet Solutions website. On the site they have extra information, images of previous branding work as well as contact and order details.
---
Date Posted: 2013-05-31
Posted By: Printed Shadenet Solutions
Listed under these Business Listing Categories: Advertising, Building & construction,
---
More Company News
See all Business Listing Categories
Accommodation





Foreign Exchange





Directory





Fax 2 Email





Finance





Furniture





Online Casino





Restaurant





Shop Online





Study IT Online





Web Design





Weddings





Work from Home

Company News

Advertising

Building & construction

Business services & consultants

Financial services