Company News
Printed Shade Cloth for Construction Companies
Printed shade cloth for construction sites is fast becoming more than popular, instead companies are looking at it is an integral part of their marketing and brand protection activities. Shade cloth is needed on most medium to big construction sites, and so with this free marketing space just lying there, it is prudent to kill two birds with one stone and use these canvases for creating a neat and uniform, branded look for your site. 
Made from a high quality polymer called HDPE (high density polyethylene), the cloth used by Printed Shadenet Solutions is perfect for your construction site needs. Tough, durable, versatile and reusable, their HDPE printed shade cloth can be used for anything from perimeter fences to scaffolding tower wraps. Many printed shade cloth suppliers use PVC (polyvinyl chloride), which is more expensive than HDPE and not as durable, giving you an inferior product at a higher price.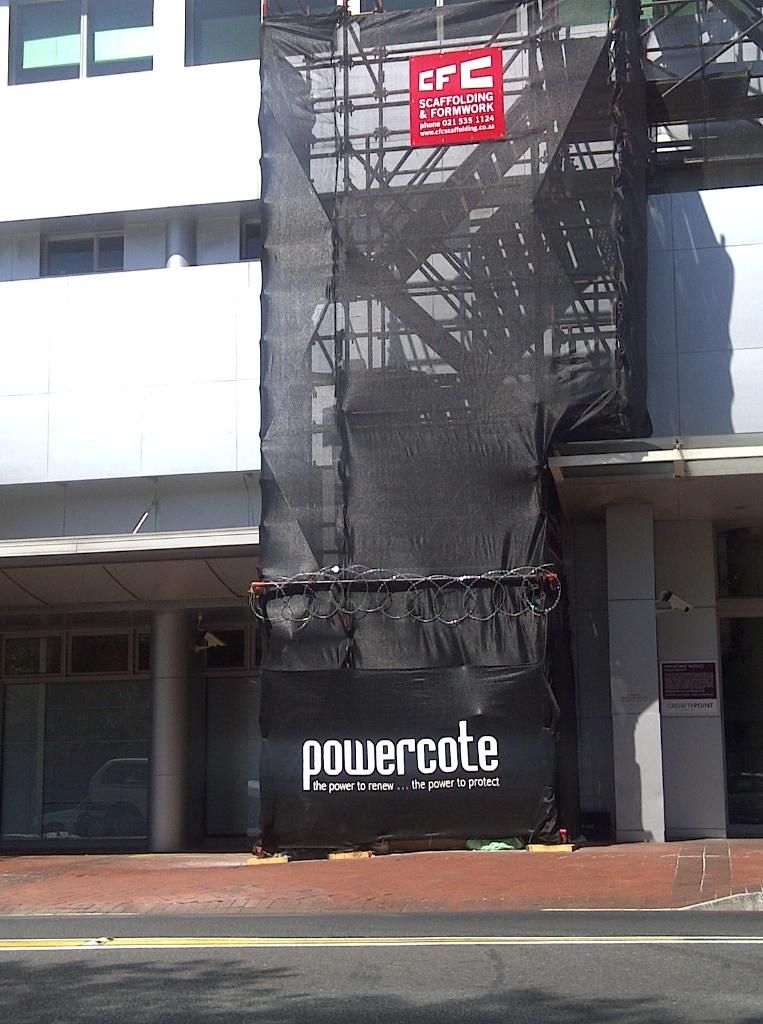 The reason many suppliers use the more experience and inferior material is that most dyes do not adhere to the surface of HDPE cloth, because, being a petroleum by-product, it has an oily substrate which means you need a specially formulated ink to print on to it. Printed Shadenet Solutions use one of these specially formulated inks on all their printed shadenet projects.
If you are wondering if printed shadenet is the right branding product for your construction company then you just need to look at what the big guys are doing. Big South African construction brands are all using the medium to give their sites a uniform and professional appearance with printed shade cloth. And the beauty of printed shade cloth for construction sites it is easy to copy the industry leaders without having to spend too much money. Unlike television and radio ad campaigns, printed shade cloth can be used for many years if looked after.
If you are interested in using printed shade cloth for your c ce on the best product for your needs. The site contains: information, latest news, examples of previous work as well as contact and order details.
---
Date Posted: 2013-07-08
Posted By: Printed Shadenet Solutions
Listed under these Business Listing Categories: Advertising, Building & construction,
---
More Company News
See all Business Listing Categories
Accommodation





Foreign Exchange





Directory





Fax 2 Email





Finance





Furniture





Online Casino





Restaurant





Shop Online





Study IT Online





Web Design





Weddings





Work from Home

Company News

Advertising

Building & construction

Business services & consultants

Financial services